Do You Have A Upcoming Construction Project?
Why Cooper & Company Might Be A Solid Fit For You
50 years of successful project completion and delivery.

Top 50 General Contractor in Georgia, based on Annual Revenue.

Family owned business with modest operating costs, thus passing savings onto clients.

All proposals utilize the most current estimating methods and are exceedingly thorough in price & scope.

Focus on a certain project size, we never take on more than we can handle.

Solid relationships with our base of subs allow us to offer the best "bang for the buck" in our market.

Bonding capacity makes it possible to pursue any project we desire.

Remarkably diverse portfolio of project types.

Ownership is always accessible.

Value reputation over revenue
Take Flight with Cooper & Company
A Half Century of Success Behind Every Project
At Cooper & Company, we believe a job done on time and under budget is its own reward. Ted Cooper believed it when he started this firm in 1967, and we still believe it today. As we have transitioned into the second generation of leadership, Steve and Jim Cooper remain committed to the ideals and values set forth by their father Ted over 50 years ago.
Cooper & Company was founded in 1967 as a full-service general contracting firm committed to serving clients in Georgia and throughout the south. As we have expanded our services, we have also expanded our projects. Cooper & Company has now successfully completed over 600 projects in all divisions of construction.
And while a lot of things have changed since 1967, our approach to construction has remained constant. Today we are based in the metro Atlanta area and still serve clients around the southeast.  So you have the security of knowing whether a contract is negotiated, construction manager at risk or hard bid — our project team can provide you with the services you need.  Those include Pre-Con Estimating/Value Engineering, General Contracting, Construction Management, and Design/Build Services.  We truly believe in our ability to successfully bring your visions to life.
We understand that the owner and contractor will be joined together for the duration of the project — this is why it is so important the relationship is cohesive. During your selection process, we understand there are several key factors to evaluate.  However, at the end of the day, we feel owners should "go with their gut" and choose the team that makes them the most comfortable.  We hope to provide your team with that comfort.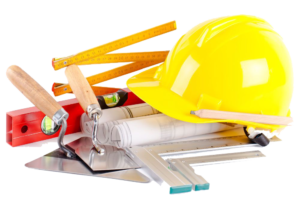 Cooper & Company and our Affiliates
We pride ourselves on our business ethics and professional approach to every project we undertake. Since most projects are comprised of a team of design professionals, we understand and value the significance of teamwork. It is important to Cooper that our partners go away from every project proud to be a member of the same team.
Trusted Partners
Since most projects are comprised of a team of design professionals, we understand and value the significance of teamwork. This is why we consider it a great honor to have worked alongside some of the finest Owners, Programs Managers, Architects, Engineers, and Subcontractors in our industry.